Dear My Friend,
5 January 2018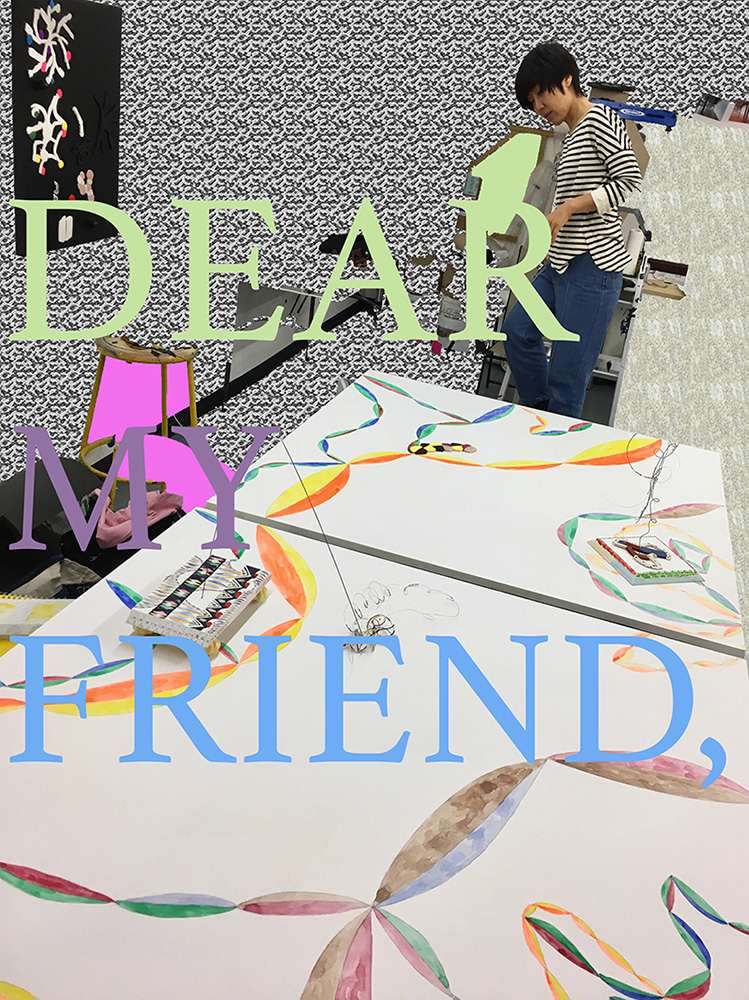 Dear My Friend,
Sun You
Opening Reception: Sunday, January 14, 6-8 pm
January 14 – February 25, 2018
Dear My Friend, by artist Sun You, features small scale sculptures delicately laid out on a decoratively painted table. Through her use of everyday materials, typically associated with the female gender, You invites the viewer to explore the boundaries between women's work, craft, the ready made and the language of abstraction.
With materials such as wire, beads, sewing needles, paper clips, glass, razor blades, and magnets the sculptures overlap within the spheres of painting, sculpture, and retail display. Their small scale demands an intimate view. The beauty, humor, and reflection on societal values is derived from their humble materials. And their content begs the question:
How fragile is our daily existence?
* * *
Sun You is a Seoul born, New York based artist. You has exhibited her work in galleries and museums internationally. Recent exhibition venues include Queens Museum, New York, The Korean Cultural Center, New York, Scotty Enterprise, Berlin, Künstlerhaus Schloss Balmoral, Bad Ems, Seoul Arts Center, Seoul, Wagner College, New York and The Suburban, Chicago. You was an artist in residence at Ace Hotel, New York, Marble House Project, Dorset, Atlantic Center for the Arts, New Smyrna Beach, Triangle Arts Association, Brooklyn and Künstlerhaus Schloss Balmoral in Bad Ems, Germany. You had a solo exhibition at l'space 71 in Seoul (2016), a two person exhibition at Underdonk, Brooklyn (2016) and a two person exhibition at TSA New York(2017).  She was also selected as Artists to Watch in 2016 by WIDEWALLS and 18 Artists to Watch, by Modern Painters, 2015.
You's artist book, 'please enjoy!' with Small Editions, was purchased by the Whitney Library, The Metropolitan Museum of Art, the School of the Art Institute of Chicago and the NY Public Library.
You is scheduled to have a solo at Secret Dungeon, Brooklyn and SARDINE, Brooklyn in 2018.
You heads President Clinton Projects, a curatorial project and co-runs an artist collective gallery, Tiger Strikes Asteroid  New York.