Brooklyn to Beirut – Video Screening & Panel
26 March 2017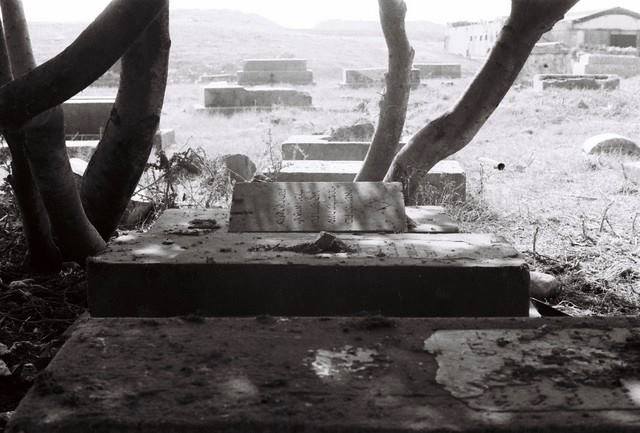 From Brooklyn to Beirut – Video Screening & Panel
Sunday, April 02, 2017
6:30-8:00pm
With: Regine Basha, Raymond Sasson, & Rola Khayyat
From Brooklyn to Beirut run time: 25 minutes.
Synopsis:
The history of the Lebanese Jewish community dates back to Biblical times, with the first Jews settling in Lebanon around 1,000 BCE. After the creation of Israel, and the onset of the Israeli-Arab Wars, the Lebanese Jews began to emigrate, and settle abroad in countries such as France, Israel, Brazil and the U.S.
Very few Lebanese Jews remain in Lebanon, and those that have chosen to stay, live as discretely as possible. Lebanese Jews living in Diaspora have maintained their national identity. They have formed vibrant, dynamic communities where Lebanese traditions and values are maintained. Memories of Lebanon, are constantly recalled and shared. Families still speak Arabic, watch Arabic movies and listen to Arabic music.
In light of the political lines drawn between Israel and Lebanon, the lingering question remains: how do the Lebanese Jews define themselves within the context of the Middle East? This film explores the landscape of belonging of a diasporic community, along with the fragilities, and complexities of a politicized identity.

Speakers:
Regine Basha is an independent curator, who since 1993, has been curating innovative exhibitions for public institutions, civic spaces, magazines and private galleries nationally and internationally. Her shows include the Basim Magdy exhibition at Cecilia Brunson Projects, the artist's first solo in London; a 2011 project at MASS MoCA called "An Exchange with Sol LeWitt," organized with Cabinet magazine and the 2004 group exhibition "Treble" at SculptureCenter in Long Island City, Queens. She also hosted and produced a six-part radio show, Turning Baghdad, for Clocktower Radio, an institutional resident at Pioneer Works. Basha was born to Iraqi parents, she grew up in Montreal and Los Angeles and attended New York University, Concordia University (Studio Art and Art History) and graduated from Bard College, Center for Curatorial Studies' inaugural class of 1996. She currently sits on the board of Art Matters and Aurora Picture Show, and serves as the Executive director of the residency program at Pioneer Works.
Rola Khayyat is a Lebanese visual artist and independent curator. In 2016 she graduated with an MFA in photography from Columbia University. Her work explores new dimensions on the representation of war, memory, and identity. Rola has curated shows in Beirut, Thessaloniki, and New York, such as the BEYroute for the third Thessaloniki Biennial, Lattice Work at the Black and White gallery, and Simmer at Kunstraum LLC. Her work has been included in shows at the Macedonian Museum of Contemporary Art, Secret Dungeon, Okk / raum 29, Catalyst Arts Belfast Photo Festival 2013, and the 21st International Istanbul Art Fair (Tuyap).
Yasmine Khayyat holds a Ph.D. in Arabic Literature and Comparative Literature from Columbia University and is an Assistant Professor at Rutgers. Dr. Khayyat's field of expertise includes Arabic literature, Arabic poetry, cultural memory studies and literary theory. Khayyat's interest in memory studies dovetails with her own life experience growing up in Beirut during the Lebanese civil war (1975-90) and a desire to revisit this experience academically.
Her fieldwork on war-related memorial sites in South Lebanon forms part of a current book project entitled Memory in Ruins: The Poetics of Aṭlāl in Lebanese Wartime and Postwar Cultural Production, which explores the intersection of classical Arabic poetic lamentations over ruins and their manifestations in contemporary Lebanese cultural productions. It traces the figuration of the ruin as a site of rupture and potentiality embodied in modern Arabic fiction, novels, poems, and sites of memory from the opening chapter of the Lebanese civil war to the present.
Raymond Sasson is the founder and owner of 'Raymond Sasson Sterling Silver', which specializes in 19th and 20th Century American estate antique silver decor, serving pieces, tableware and Judaica. Raymond Sasson Sterling Silver is located in the Gravesend section of New York. Raymond was born in Beirut to Lebanese/Syrian parents and raised in Brooklyn, NY. He is a contributing media officer for the Lebanese Jewish Council, a non-profit organization in charge of preserving the sacred sites and historical artifacts of the Lebanese Jews. Raymond holds an MIA masters in International Affairs and an MPA Masters in Public administration from Columbia University.